Alexander N. Orsini, MD, FACC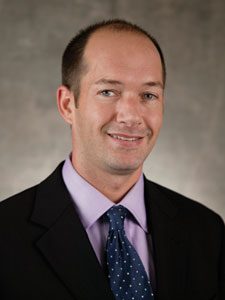 What attracted me to the field of cardiology is the combination of caring for acutely ill patients and then managing their chronic health issues.
After receiving an undergraduate degree at the University of Texas at Austin, Dr. Orsini earned his M.D. in 1995 from University of Arkansas for Medical Sciences. He went on to complete an internal medicine residency, chief medical residency and his fellowship in Cardiology at the University of Michigan Medical School.
Dr. Orsini has several areas of expertise ranging from cardiac catheterization to nuclear cardiology. In addition, he is a Level 3 Echocardiographer. This specialized training allows him to provide the highest-level of specialty care for cardiac patients with valve disease.
Dr. Orsini is certified by the American Board of Internal Medicine in Cardiovascular Disease. His medical specialties are non-invasive imaging, diagnostic catheterization and physiologic assessment of heart disease.
His greatest joy has been spending time with his wife, Angi, a Certified Public Accountant, and their four beautiful boys; David, Michael and their twins, Jacob and Noah.
Fellowship
University of Michigan Medical Center
Residency
University of Michigan Medical Center
Medical Degree
University of Arkansas for Medical Sciences
Education
BS, University of Texas, Austin, 1991
MD, University of Arkansas for Medical Sciences, 1995
Board Certification
American Board of Internal Medicine (Cardiovascular Disease and Certification Board)
Professional Distinctions
Fellow, American College of Cardiology
Member, American Heart Association