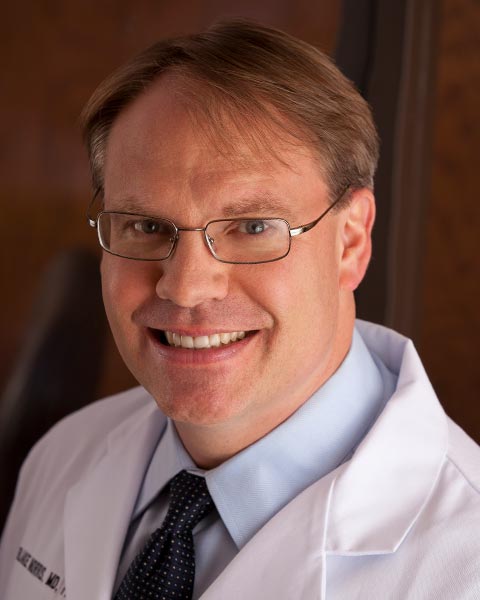 I became a cardiologist because of the sheer number of people who have cardiovascular disease. It is the leading killer of people in the United States, but incredible treatment advancements have been made in the last 20 years.
Dr. Norris received his M.D. and completed residencies in internal medicine and cardiovascular disease at the University of Arkansas for Medical Sciences. He was appointed chief cardiovascular fellow and was the first Lee Ronnel Fellow of Clinical Cardiac Electrophysiology at the UAMS to train in Clinical Cardiac Electrophysiology.
He assisted in performing central Arkansas' first pulmonary vein isolation for atrial fibrillation. Dr. Norris joined Arkansas Cardiology in 2006. As a clinical electrophysiologist, Dr. Norris uses pacemakers for slow heart rates and defibrillators for ventricular arrhythmias.
Dr. Norris' special interest is radiofrequency catheter ablations, a curative procedure for rhythm disorders including atrial fibrillation. He is Board Certified in Internal Medicine and Cardiovascular Diseases by the American Board of Internal Medicine.
He is a member of the American College of Cardiology and several medical societies. Dr. Norris and his wife Becky have three children. His favorite leisure time activity is spending time with his family.
Fellowship
University of Arkansas for Medical Sciences
Residency
University of Arkansas for Medical Sciences
Medical Degree
University of Arkansas for Medical Sciences
Education
BA, University of Arkansas, Fayetteville, 1992
MD, University of Arkansas for Medical Sciences, 1999
Board Certification
American Board of Internal Medicine (Cardiovascular Disease)
Professional Distinctions
American College of Cardiology
American Heart Association
Heart Rhythm Society
Arkansas Medical Society