Kapil Yadav, MD, FACC, RPVI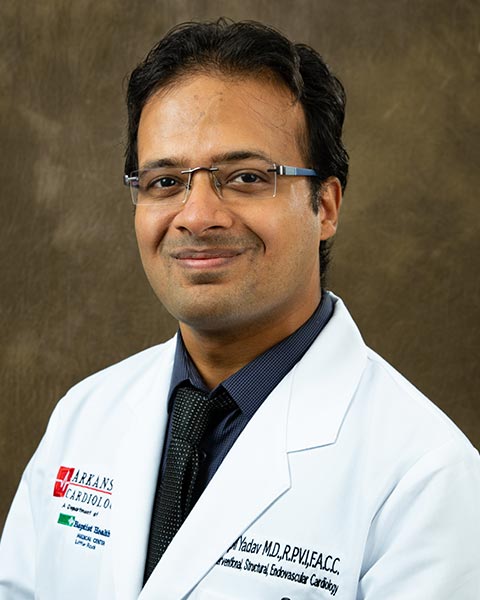 Coming from a family of doctors, I understand the importance of cultivating and maintaining life-long meaningful relationships with my patients.
Dr. Yadav's practice is driven by his commitment to managing all cardiovascular conditions using advanced, minimally-invasive techniques, along with highest standards of service and technical excellence. He believes in using the latest technological advancements to improve cardiovascular survival and quality of life.
Fellowship
Tulane University School of Medicine

The University of Arizona College of Medicine
Board Certifications
The American Board of Internal Medicine (Internal Medicine and Cardiovascular Disease)
National Board of Echocardiography, Inc. (NBE) ASCeXAM® (Examination of Special Competence in Adult Echocardiography)
American Board of Internal Medicine (Interventional Cardiology)
Certification Board of Nuclear Cardiology
Registered Physician in Vascular Interpretation
American Registry for Diagnostic Medical Sonography